Run Your Own Football Competition
On this website its very easy to start or join a competition. The website is optimised for use with the FIFA game, what it simplifies to set the settings. All competitions and clubs are connected, so its very easy, to organize one or more competitions. More explanation could be given, but probably it works the best, to just try it out!
How does it work?
Register yourself
Create or join a competition
Play your games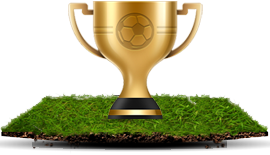 Why wait? Start today!